Clearfield Football
CLEARFIELD AREA HIGH SCHOOL . . .
. . . home of the Bison. Clearfield PA
2012

Next Page : Previous : or back to:
Clearfield Bison Football Photo Directory, 2012 Season

Click on any picture below to go to that Class' dedicated page ~

Class of 2013

Class of 2014

Classes of
2015 & 2016
2012 Photo Features :

Links to picture pages from all the games and other fun events -

Trey Jordan ~ Progress/Jim's Sports Athlete-of-the-Week

University Prep Game , November 17th with VIDEO

Christian Lezzer ~ Progress/Jim's Sports Athlete-of-the-Week

Punxsutawney Game , November 9th with VIDEO

Logan's d9 Championship Poster

Bradford Game , November 2nd with VIDEO

Philipsburg-Osceola Game , October 26th with VIDEO

8th Grade vs. Tyrone

Bald Eagle Game , October 19th with VIDEO

7th Grade vs. Curwensville 8th

Tyrone Game , October 12th with VIDEO

Bellefonte Game , October 5th with VIDEO

Central Mountain Game , September 28th with VIDEO

Huntingdon Game , September 21st with VIDEO

Central Game , September 14th with VIDEO

7th Grade vs. PennsValley , September 13th

Tyler Stratton ~ Progress/Jim's Sports Athlete-of-the-Week

Penns Valley Game , September 7th with VIDEO

St. Joan of Arc Game , August 31st with VIDEO

"First Day of Practice" , August 13th with VIDEO

2012 Bison Football Team in Fair Parade ( 7-30-12 ) with VIDEO

Mellgard duo headed to USNA

R.I.P., Jim Butler

Pictures & Articles about the 2012 Lezzer Lumber Classic

June 10, 2012 - Bison Football Lift-A-Thon with VIDEO

Bison Football 2012 Graduating Class HONOR STUDENTS

Links to 2012 feature articles from gantdaily.com, The Progress and other media ~

---
---
11-9-12


.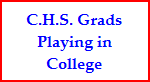 Coaching
Staff ~




www.clearfieldfootball.org, is the official website of the Bison Football Quarterback Club
but is neither affiliated with nor endorsed by the Clearfield Area School District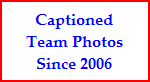 2009 C.H.S. Graduates Shay Flanagan and Parker Herrington met up
at the Army-Air Force Football game Nov. 3rd. at West Point. Both
are Academy Cadets, Flanagan at the USMA and Herrington at the
USAFA. Despite Herrington's three successful extra-point kicks, Army
defeated Air Force 41-21 , their first win over the Falcons since 2005.
Click to enlarge >
( Photos courtesy of Jill Herrington )
Bison Cheerleaders Kaylee Peacock and Ausha Shaw
performed at the Macy's Thanksgiving Parade in New
York City. The entire Varsity Spirit Cheer team opened
the parade with their routine at 9am and then joined the
line up to escort Santa at the closing of the parade.
Click on the images for the full story and to enlarge the
picture. >